On Thursday 26th May 2022 through the Lower Manya Krobo municipal assembly, GrowthAid, a non-governmental organization handed over a newly completed mechanized borehole water facility with an overhead poly tank to Krobo Girls Presbyterian SHS. This initiative falls under the sustainable water, sanitation, and hygiene projects(sWASH iii) of the organization which the Lower Manya Krobo municipality has benefited massively from.
The municipal assembly received 25 new mechanized boreholes while the faulty existing borehole water facilities in the middle belt of the Lower Manya Krobo municipality were also repaired through this partnership.
Dr. Joe Lambongang, Executive Director of GrowthAid in his address acknowledged the unique support from the Latter-Day Saints charities over the years which has made their work and commitment to providing potable water to the good people of Ghana a reality. He continued to commend the hard-working municipal chief executive for the area, Hon. Simon Kweku Tetteh for his maximum cooperation and support over the years which has made their work in the area successful with no frustration as he assured to do more for the good people of the lower Manya Krobo municipality in the coming years.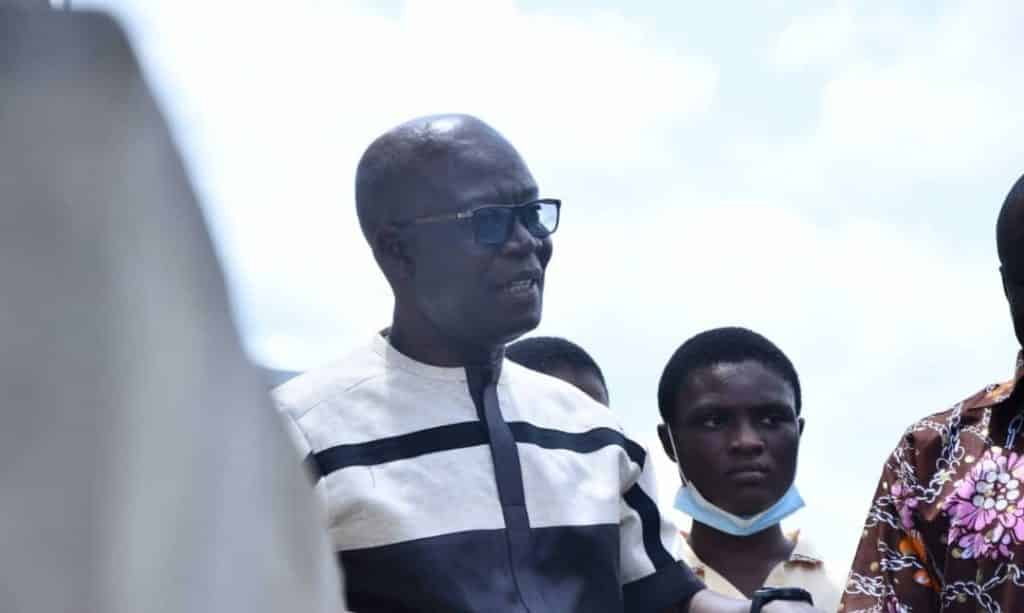 Hon Simon Kweku Tetteh, MCE for Lower Manya Krobo municipality expressed their heartiest appreciation to GrowthAid under the able leadership of Dr.Joe Lambongang which has helped the municipality and the government as well in providing potable water to several communities and institutions in the area which further helped to ease the pressure on the assembly and government. He continued to assure them of his continuous cooperation and support to enable them to continue to provide these reliable water supply systems for the good people of the lower Manya Krobo municipality.
Rev. Abraham Djaba Okai, DangmeTongu Presbytery chairperson dedicated the newly completed water supply facility as it was immediately handed over to the school community through the headmistress, Mrs Betty Aduhene-Chinbuah for use.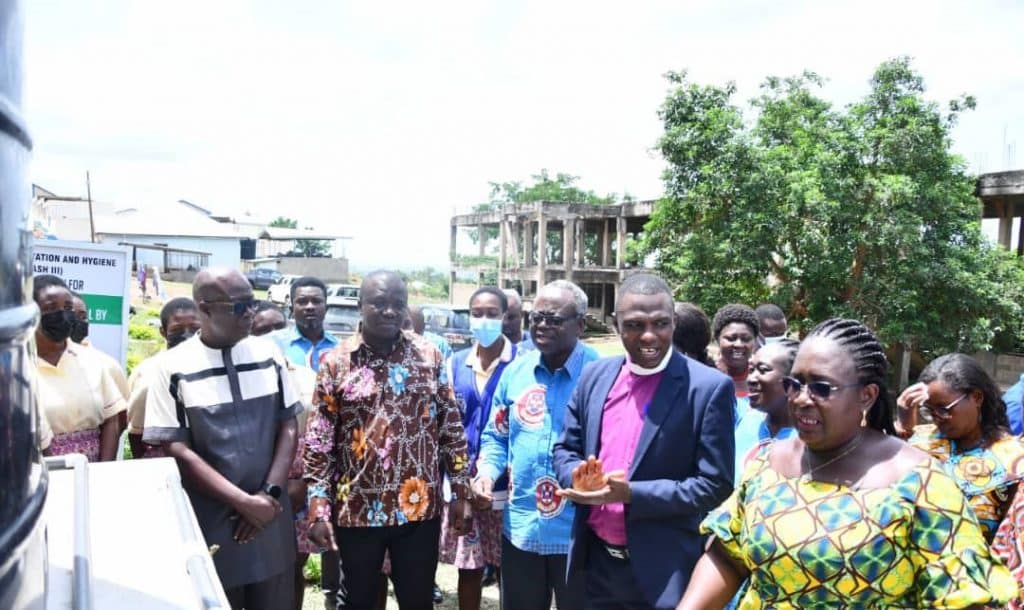 Mrs. Betty Aduhene-Chinbuah expressed their gratitude to the donors and the Hon. MCE for Lower Manya Krobo municipality for choosing their school as she used the opportunity to appeal to the NGO as well as other organizations or individuals who can provide the school with more washrooms and toilet facilities to come to their aid since the existing facilities are not enough to accommodate the over2000 student population.