Yesterday, 1st August 2023 marked yet another milestone at GrowthAid. We commissioned the Manya Sani project for over 1,091 students at Akateng D/A Primary and Junior High Schools. The project funded by the Australia High Commission under the Direct Aid Program (DAP) and implemented by GrowthAid LBG
Ghana saw the presence of the District Chief Executive of the Upper Manya District Assembly, Her Excellency, Berenice Owen-Jones, the Second Secretary to the Commissioner, Ms. Candice Hooper, the Programme Manager of the Direct Aid Program (DAP), Mrs. Jennifer J. Burckson, Dr. Joe Lambongang, the Chief Executive Officer of GrowthAid, Mr. Fred Yaw Ohene, Interim Country Director of GrowthAid, Mrs. Grace Adza-Awude, the District Director of Ghana Education Service, Mr. David Narh, Head Master and staff of Akateng Basic School, and other major stakeholders at the event.
The commissioned Manya Sani Project is an 8-seater fit-for purpose gender and disability friendly toilet facility with a changing room for girls, three privy rooms for boys, three privy rooms for girls and one privy room each for male and female teachers. The WASH facility also includes handwashing stations and water points to improve good hygiene practices.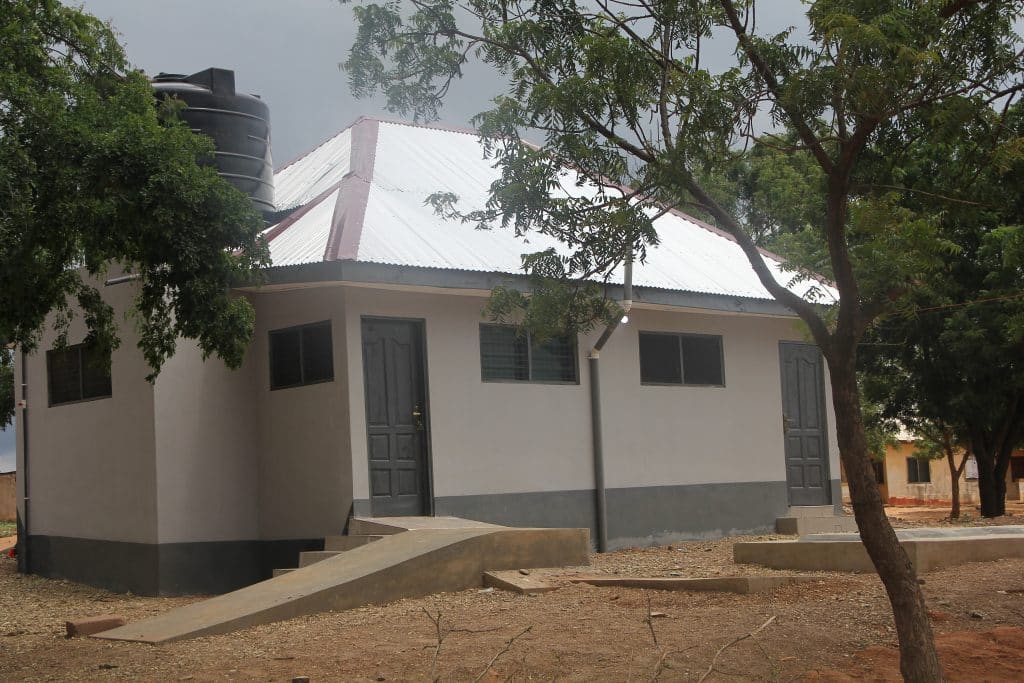 The Manya Sani Project is a monumental project designed to impact positively on the lives of many school children and teachers in Akateng D/A Basic School. With this facility in place, the educational outcome of the girl child is expected to improve tremendously for a better future. Many thanks to our funder, Australia Aid/ Australia High Commission and all those who made this project a success.