On Saturday January 25th, 2020, GrowthAid joined the Ghana Health Service and sector stakeholders to kick-off activities leading to the celebration of the world's first NTD Day which comes off on January 30th. The "Health Walk" was done through key streets of Accra and attracted several participants from various government and civil society organizations.
The theme for this year's celebration is Beat NTDs: For good. For all. Several participants had placards bearing messages on NTDs.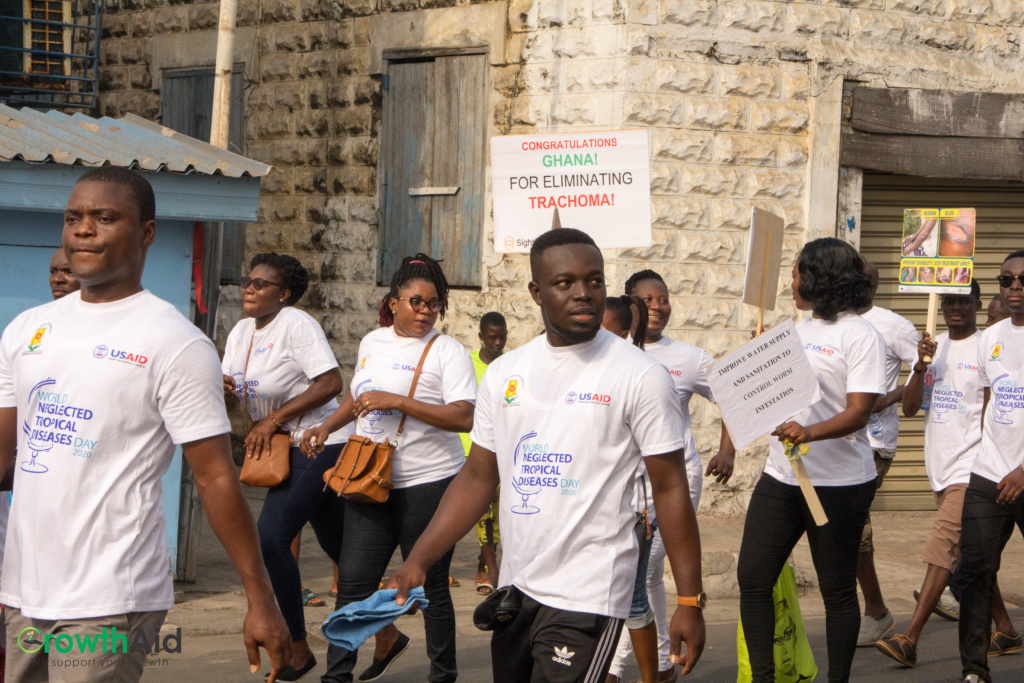 And it was time to engage and network ….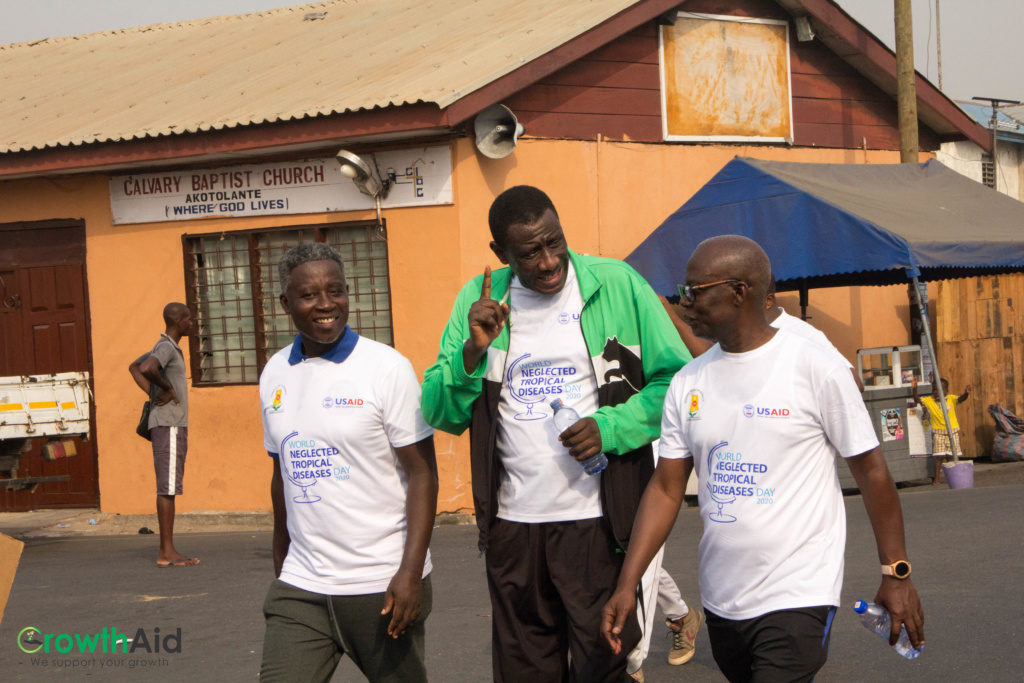 It was all fun too…..