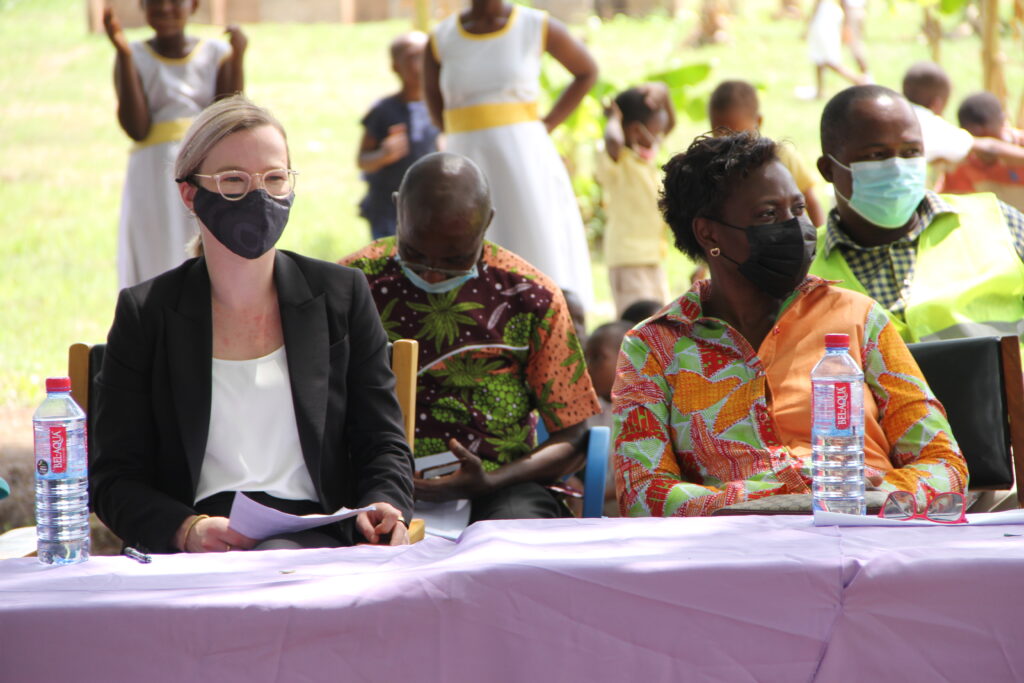 GrowthAid, a non-governmental organisation (NGO) has provided the St. Peter's Catholic Basic School with an integrated Water, Sanitation and Hygiene (WASH) Facilities with funding from the Australian High Commission.
The project included a mechanised water system, a gender friendly toilet facility and a Menstrual Hygiene Management (MHM). This project is to help provide the school with safely managed water, improved sanitation, and hygiene education to help the school to prevent infections and to improve teaching and learning in the school.
During the commissioning held on Thursday, 8 th July, 2021 in Somanya in the Yilo Krobo Municipality, the Executive Director of GrowthAid, Dr. Joe Lambongang indicated the need for everyone to have access to sustainable water, sanitation, and hygiene facilities to help prevents NTDs. He said, "As an organization, our focus has always been to ensure that everyone everywhere has access to safe, sustainable wate, improve sanitation and Hygiene and that no one dies from preventable diseases".
The Secretary to the Australian High Commission, Hannah Crothers who represented the High Commissioner congratulated GrowthAid for their effort in making this project a success. According to her, the project and facilities will improve health and sanitation outcomes for the staffs and students at the school as well as training for school health club that will provide health education throughout the year.
The project will serve over 1000 pupils, including students, teaching and non-teaching staffs of the St. Peter's Catholic Basic School in Somanya, Eastern Region.