A Non-Governmental Organization (NGO), GrowthAid, visited communities in the Upper Manya and Lower Manya Krobo Municipal Assembly to validate and assess them to provide safe water. The communities visited were, Djamam, Anyesu Kpeti, Dawa Kpesebi, Aworworso Kpeti, Aworworso Juanya, Akumersu Yiti, Abotia, Trawa, Abobeng and Okortor.
The purpose of these visitation was to assess and validate their sustainable water, sanitation, and hygiene as well as the occurrence of Neglected Tropical Diseases (NTDs) for the (sWASH2) project. The project seeks to provide the communities with sustainable water as well as help improve sanitation and hygiene practices to curb the occurrence of Neglected Tropical Diseases (NTDs).
The communities visited revealed the lack of safe water and poor hygiene. Communities visited had to rely on streams for water as well as dug out pits to store water for use. Others also had to share the same stream with cattle.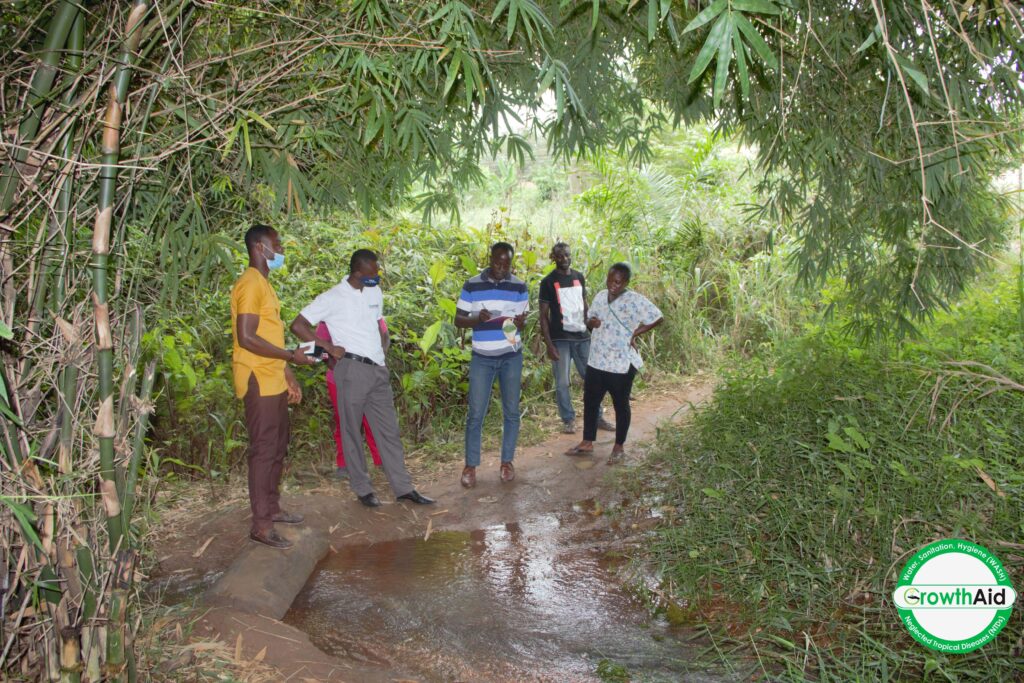 In view of this, GrowthAid visited these communities to assess their situation in order to validate them for safe water facilities as well support them to improve the state of their sanitation and hygiene to help curb the occurrences of NTDs.
Story by: Gideon Obeng Darko, GrowthAid